Title:
Spice Box Set
Authors:
Genres:
Erotica, BDSM, Contemporary Romance, Paranormal, Satire, Paranormal Romance, Science Fiction Romance, Thriller Romance, Erotic Suspense.
Publish Date:
June 29, 2014 on sale for one month only
~Synopsis~


Purchase Links


WHAT'S YOUR SPICE?
Sample Your Spice.
​The epub and the mobi version will need to be downloaded and then uploaded to your device. ​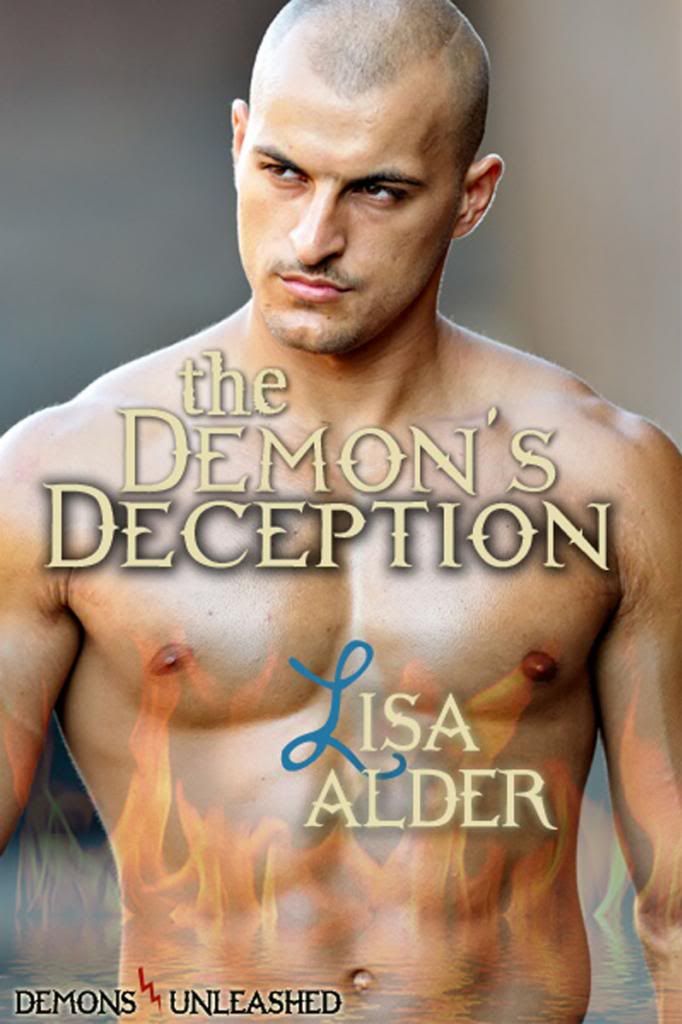 Spice Box Title: The Demon's Deception (Demon's Unleased Erotic Novellas, #4)
Author: Lisa Alder
Genre:Paranormal Romance
Publish Date: December 9, 2013
Barbas, the Demon of Healing, has a secret. One he'd do anything to keep. Until the day that he meets his sworn enemy and finds himself drawn into her world. Certainly a Demon strong enough to survive being chained for a millennium beneath the Earth's crust can resist one virginal princess when she demands his help. To reveal the truth would make him a traitor to his people. So why does deceiving the princess make him feel like a traitor to his heart? Warning: This erotic romance novella contains sex outdoors, virginal sex, sex between sworn enemies, and lots of smokin' hot Demon and Fae sex! This futuristic fantasy romance series is set in the near future after a massive earthquake unleashes magickal Demons who have been trapped beneath the Earth's crust for the last thousand years. When they burst to the surface, their energy fries all electrical systems and throws the Human world into an industrial apocalypse. In this post-apoc, dystopian world Humans are caught between the warring Demons and their mortal enemy, the Fae. Demons and Fae draw magickal power from Human emotions. Each side gains victories and suffers defeats. But lately the Demons have been increasing in power exponentially, while the Fae are growing weaker. But the Fae have plans to change their luck
About the Author
Lisa Alder has a split personality. Naughty Lisa writes HOT Demons, Fae and Humans in a post-apocalyptic world. Nice Lisa writes sexy, contemporary romantic romps. She has been writing romance for years.All manner of stories lurk in her mind, with all manner of fictional creatures vying for her time and attention. Right now she's consorting with Demons and Fae (Demons Unleashed Erotic Novellas) or innocent small town girls (One Wild Night). But she's been known to play with sexy Angels, modern day Amazons, hot CIA dudes, and kick-ass heroines as well. And lately, she's been immersed in modern day Amazons. You can find her on the web at www.authorlisaalder.blogspot.com , on Twitter @LisaAlderBooks , on Goodreads www.goodreads.com/lisaalder , Friend her on Facebook https://www.facebook.com/lisa.alder.585 and on email: lisaalder@pacbell.net She loves to hear from readers!
Author's Social Media
Spice Box Title: The Kraken's Mirror (The Kraken's Caribbean #1
Author: Maureen O. Betita Genre: Hot Romance Adventure Published Date: January 6, 2014
Captain Alan Silvestri is a man haunted by a strange curse. Good luck is his to command, but it comes at the cost of any place to call home or people to reckon as family. Resigned to die and shunned by all, he is forced to sail every three days, until he begins to dream of a special woman. Treated by our youth-oriented society as invisible and sexless, Emily Pawes is ready to move on with life. She attends a pirate festival, hoping to recapture the make-believe magic she knew as a young woman. Lucky to win an interesting bit of booty at a brick-a-brac stand, she finds herself transported by the Kraken's mirror through a magical portal to a land of Hollywood piratitude, where swashbuckling heroes own iPods. With little choice, Emily embraces the madness. Playing pirate has to be safer than falling into the arms of handsome Captain Silvestri, right? When they meet, sparks fly, passion flares. He needs her to be free, but more than that, he needs her to be whole. Setting sail and uncertain of who actually controls the wheel, they seek ways to defeat his curse of good luck and discover the Kraken's mirror has plans for them. Will Emily stay in this pirate haven to fight alongside him or will he lose her because of his curse?
About the Author
Maureen lives along the lovely Monterey Bay and finds great inspiration in being so near the Pacific Ocean. She shares her home with Stephen, her high school sweetheart, married for over 30 years; a cat named Isabeau and a dog named Bonnie. She travels miles and miles to attend pirate festivals, renaissance fairs, scifi/fantasy conventions and writing conferences.
Author's Social Media
Author: Riley J. Ford
Genre: An Erotic Romance Parody/Romantic Comedy
Published Date: February 10, 2013
What happens when you try 50 Shades in the REAL world? When accountant Ben Weaver awakens after an erotic dream, he encounters a wife who is unwilling, uninterested, and who once again has a headache. The unworldly but focused Ben decides he will do anything to rekindle his sex life, including imitating the erotic techniques of billionaire Christian Grey from the Fifty Shades series. Unable to withstand the pent-up ache radiating from his tender blue testicles, Ben decides to take Grey's methods to a whole new level in order to relieve the pressure on his . . . er, marriage. Shocked by her husband's unusual plan, Kate Weaver hesitates in giving him what he desires. But for all his trappings of non-success--his ordinary accounting job where coworkers steal his sandwiches and brag about their sex lives, his lack of wealth, his inability to seduce his own wife--Ben is a man with one saving talent: the driving determination to reignite his sex life no matter what it takes. When the couple embarks on a daring and dangerous physical adventure, Kate discovers her husband's fanatical zeal to explore all of Christian Grey's darkest desires, with calamitous results. Erotic, hilarious, and highly disturbing, Fifty Shades of Fifty Shades of Grey is a spin-off that will titillate you, amuse you, and stay with you until the next erotic romance crosses your Kindle.
About the Author
Riley J. Ford is a graduate of UCLA with a degree in English. After teaching at both the high school and college levels for a number of years, she turned to writing full-time. Her non- fiction books are used in college classrooms around the country, and her essays have been featured on such websites as MSNBC.com. She is the author of four fiction books, INTO YOU, a young adult mystery, CARPE DiEMILY, a romantic comedy caper, FIFTY SHADES OF FIFTY SHADES OF GREY, a satire, and CIRCUS OF LOST SOULS, a thriller. She enjoys running with the bulls in Pamplona and downhill skiing in her free time. If you have enjoyed the author's books, please write a review on Amazon.com. You may also visit the website www.rileyjford.com for more information about the author and her books.
Author's Social Media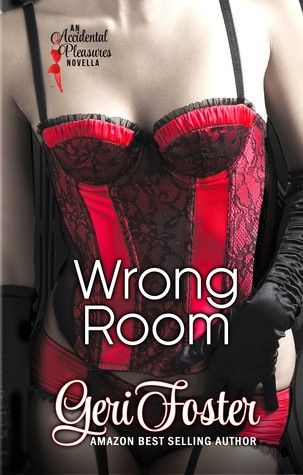 About the Author
Author's Social Media
Spice Box Title: Torn Between Two Brothers
Author: Cathryn Fox
Genre: Erotic Romance
Published Date: April 4, 2011
Lauren Gray loves everything about Adam Wilson, but she can't deny that while she loves their frantic lovemaking sessions, there are times when she'd like to shift things into slow gear. When she discovers Adam asleep in his bed, she slips between his sheets and attributes his achingly gentle touch to his mellow state. Except come morning she realizes that it wasn't Adam who was searing her body with slow, sultry lovemaking, it was his brother Garret. Lauren can't help but think that separately the brothers are amazing, but a combination of the two makes the perfect package. And when this good girl realizes she's torn between two brothers it has her thinking about breaking all the rules…
About the Author
Author's Social Media
Spice Box Title: Eternal Ever After (Ever After #1) Author: A.C. James
Genre: Paranormal Romance Erotica
Published Date: April 3, 2014
His past holds a secret... Arie Cush has a secret that he thought he'd left behind. When his past follows him to Chicago he must protect someone that reminds him of all the painful memories he's tried so hard to forget. But when every touch from her sets his heart and body on fire--he finds it hard to maintain his aloof façade. ...that becomes her nightmare. Holly Ellis has secrets of her own. An encounter with the handsome stranger who frequents her coffee shop reveals a vampire with baggage. Even though it might be more than she bargained for, she can't resist the one person who understands her. But her life is in danger and a supernatural threat could reveal the underground world of vampires to humankind in this Gothic Cinderella re-telling. Heat Level: This book is a steamy romance. It's the development of a romantic relationship that contains more explicit language and sex. The sex is not an inherent part of the story, character growth, or relationship development, and if removed you still have an amazing plot. Warning: This book is fictitious. The bdsm portrayed in this story does not portray the lifestyle. Vampires will be vampires. They don't exactly stop to discuss a scene, pain thresholds, and there is no aftercare involved. Trust is an intrinsic part of the lifestyle. Use due diligence and research before deciding to make fiction into reality.
About the Author
Author's Social Media
Spice Box Title: His To Keep (DeMarco Investigations #2) Author: Stephanie Julian
Genre: Erotica with heat and heart
Published Date: February 25, 2012
One phone call is all it takes to throw Nic DeMarco's carefully controlled world into chaos. The woman he's loved for years has been threatened, and he'll do anything to keep her safe… only, she's not his to protect. Annie Reed has been in love with her best friend's brother since she first laid eyes on him, but he's kept her at arm's length. When she takes a job at the DeMarco family private investigation firm, Annie tries to keep her emotions in check. But Nic is too much to ignore. As Nic and Annie get closer, so does the danger that stalks them...
About the Author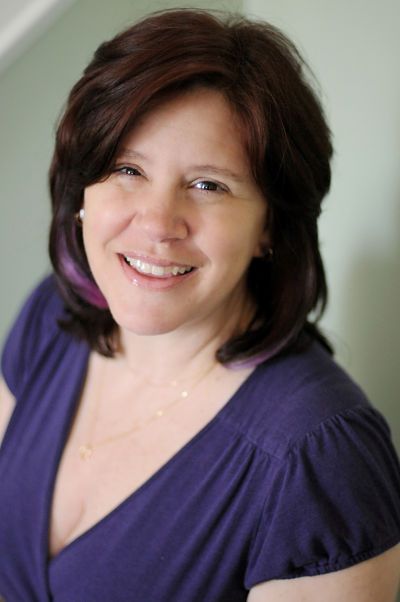 Author's Social Media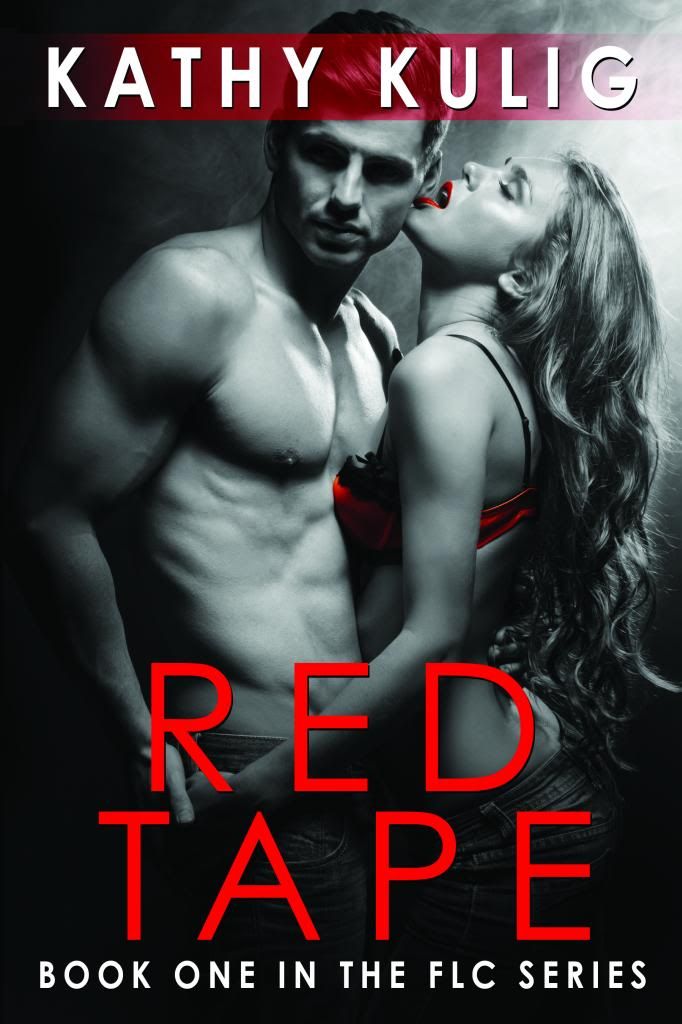 Spice Box Title: Red Tape (FLC #1)
Author: Kathy Kulig
Genre: Erotic Suspense
Published Date: Coming July 2014
Bondage in the White House. Hot passion explodes when two headstrong CIA agents and ex-lovers are hand-picked for a secret organization that uses sex and scandal to manipulate a sadistic leader. Danger escalates when their target discovers the plan and devises his own scheme. The mission and love affair spins out of control, forcing a decision between love, loyalty or National Security.
About the Author
Author's Social Media
Spice Box Title: Arouse (Spiral of Bliss #1)
Author: Nina Lane
Genre: Contemporary Erotic Romance
Published Date: March 17, 2012
"One day I'm going to touch you in a thousand different ways and show you how to touch me," he said. And he did. Struggling with a tormented past, undergraduate Olivia Winter once led a practical but isolated life. Then she met Professor Dean West, a brilliant scholar of medieval history who melted Liv's inhibitions and taught her the meaning of both love and erotic pleasure. But after three years of a blissful, lusty marriage, Liv and Dean now face a crisis that threatens everything they believe about each other. And when dark secrets and temptations rise to the surface, the fallout might break them apart forever.
About the Author
Author's Social Media
Spice Box Title: Blood Slave (Dark Paranormal Romance) (NightLife)
Author: Travis Luedke
Genre: Sexy Paranormal Erotica with a bite
Published Date: November 17, 2013
Her mother named her Esperanza Salvación - Hope for Salvation. But when a girl works as an escort for Colombian cartel in the ghettos of Spanish Harlem, there wasn't much hope, or salvation. Hope's telepathic ability keeps her a step ahead of ruin, but her unusual gift attracts the attention of a psychotic vampire bitch. Trapped in a Manhattan penthouse with the psycho, she thought she was dead meat. Her survival lies in the hands of Vampire Master Enrique. He seems to respect her, perhaps even care. As a measure of protection, he makes her his personal Bloodslave. Helplessly addicted to his bite, Enrique rules her every moment. As always, Hope must adapt to survive. Swept into the decadent nightlife of Manhattan's elite, she falls in love with Enrique and prays someday he may grow to love her, too. But is it simply a relationship of convenience? Is she nothing more than a concubine desperate to satisfy his nightly demands for blood and sex? And forever in the background is the fear that one day the cartel boss she abandoned will hunt her down to collect on old debts.
About the Author
Author's Social Media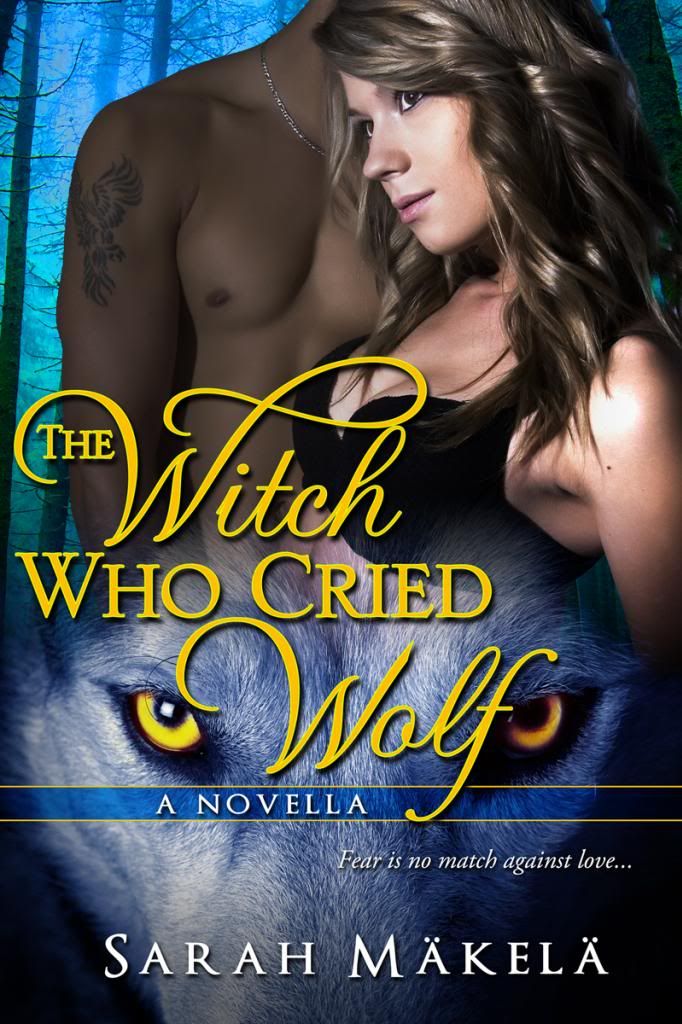 Spice Box Title: The Witch Who Cried Wolf (Cry Wolf #1)
Author: Sarah Mäkelä
Genre:
Sexy Paranormal Romance
Published Date: November 30, 2014
~Synopsis~
Be careful what you wish for… A potion gone wrong: Mia Brooks is a reluctant witch, with powers that she tries to hold in check. But when her magic gets mixed up, supernatural forces are unleashed and suddenly she's being pursued by werewolves"that she didn't even realize existed… Hidden emotions: Ethan Parker, Mia's brother's best friend, is home from deployment for the holidays. Mia's not only hiding from werewolves, she's trying to keep her feelings for Ethan secret; it would be a disaster if he knew she's been nursing a long-time crush… The power of love: things take a terrifying turn when Mia and Ethan are attacked by a werewolf. Ethan is amazed when Mia reveals her paranormal prowess as she tries to shield them from danger. But can she really protect them from the darkness that lurks? And how can he tell her that, for ages, he's been denying what he really wants? Mia...
About the Author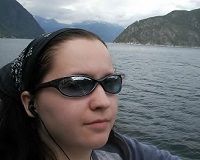 Author's Social Media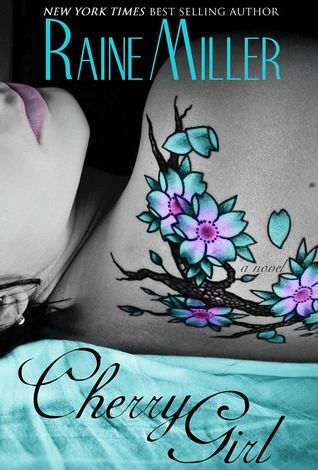 Spice Box Title: Cherry Girl (Blackstone Affair #3.5)
Author: Raine Miller
Genre: Erotic Romance
Published Date: November 27, 2013
Blackstone Affair spin-off, yet can be a standalone Elaina Morrison has loved Neil McManus her whole life. She doesn't remember a time when she didn't love him. Through heartbreaking tragedy and years of separation, her love holds true…until life stomps all over her heart, shattering her perfect dream, teaching her how hard it is to let go. Real life doesn't have anything on romantic dreams though, as these two have learned repeatedly. It sucks big time, leaving painful scars in its wake. But Neil isn't giving up. He's endured years of longing and sacrifice to wait for her. Always a soldier, he knows his way around a battlefield, and winning Elaina is no different. So that's precisely what Neil is going to do. He'll go in fighting, and make Elaina see what he already knows. That she will forever be his Cherry Girl…
About the Author
Author's Social Media
About the Author
Author's Social Media
About this Author
Author's Social Media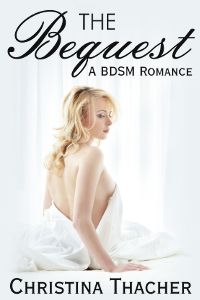 Spice Box Title: The Bequest
Author: Christina Thacher
Genre: Erotic Romance with some BDSM for fun
Published Date: December 21, 2013
~Synopsis~ Sara leads a double life: CFO by day, sexual submissive at night. When her Master dies suddenly, Sara discovers his will leaves her to his nephew, as though she's a valuable piece of furniture. She's ready to move into a hotel when she gets her first sight of the new owner, gorgeous six-foot-five Cal. Sara has a sudden desire to kneel at his feet. Only problem, he's not a Dom. Cal, a gifted but impoverished composer, barely knew his uncle. So it's a shock to inherit Bruno's fortune ... and his sexual submissive. Under the terms of the will, they'll have to live as roommates before Cal can deed the house to her. Smart, lovely and graceful, Sara drives Cal crazy with desire. Only problem, he's not a Dom. Cal is used to directing an orchestra to create the performance he wants, but he has to visit The Club to understand why his uncle left him The Bequest.
About this Author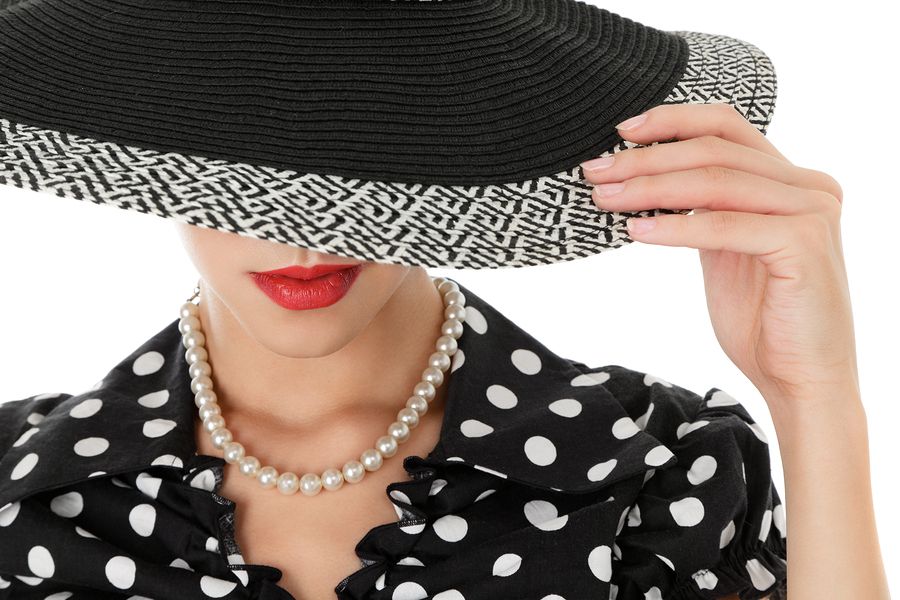 Author's Social Media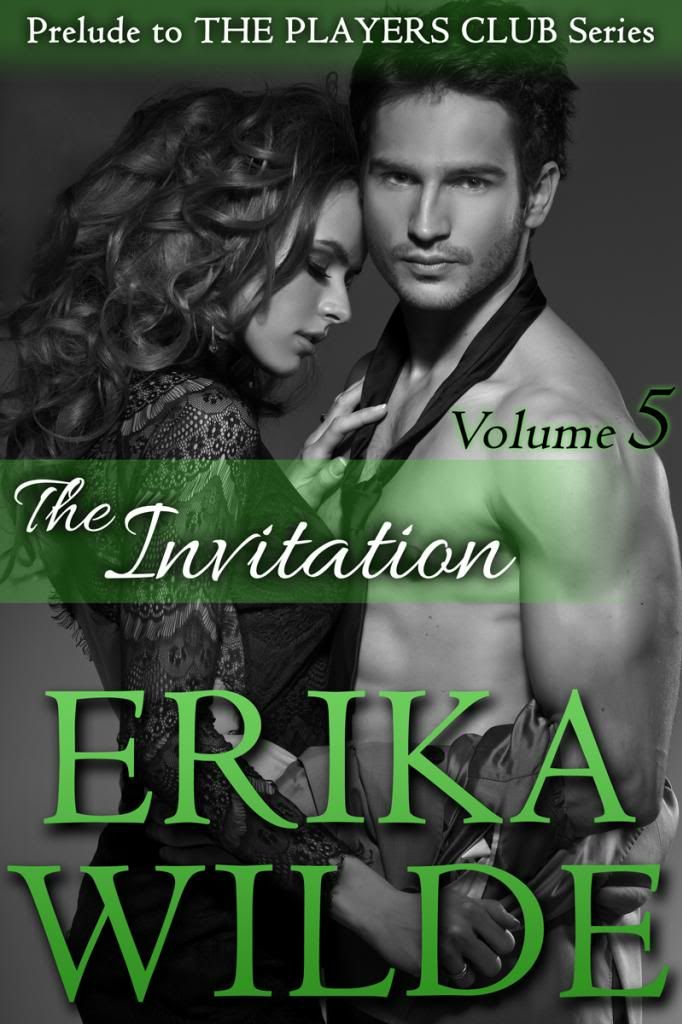 Spice Box Title: The Invitation (The Marriage Diaries #5)
Author: Erika Wilde
Genre: Sexy Adult Erotica
Published Date: January 15, 2014
~Synopsis~
Erika Wilde turns up the heat in another installment of THE MARRIAGE DIARIES, an erotic series about a married couple who take intimacy and passion to the extreme. THE INVITATION... After months of indulging in some of the hottest sex of his married life, Dean Noble intends to give Jillian a very special gift for their twentieth anniversary... an invitation that will take them beyond their wildest, most erotic fantasies.
About the Author
Author's Social Media
Giveaway
Over 50 Prizes
11 $25.00 Gift Cards for Amazon
3 $10.00 Gift Cards for Amazon
1 $20.00 Gift Card for Amazon
3 digital copies of The Negotiation by Christina Thacher
3 digital copies of Allure by Nina Lane
3 digital copies of Awaken by Nina Lane
3 Box Sets of Demons Unleashed by Lisa Alder